Italy Europe point costume 09 spring ordering meeting will be held soon
Italy Europe point clothing will be held on the 20th of this month 09 spring orders. European point costume OU.FASHION, originated from the design brand of Florence, Italy. Florence - the capital of flowers in Italian. For centuries, the people here have fallen in love with it. Today, Florence's designers have transformed the world with world-leading fashion and exquisite leather goods. Florence's tradition and fashion are both unique and temperament that are unique to each other. Different styles.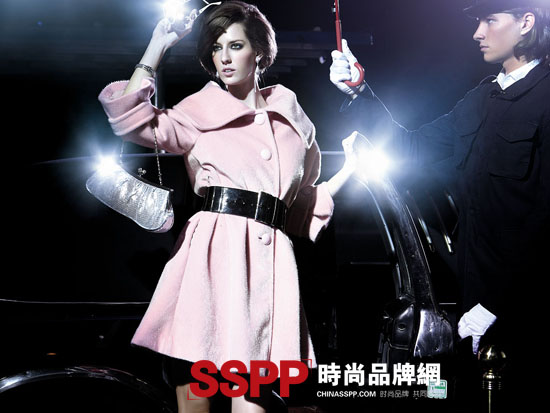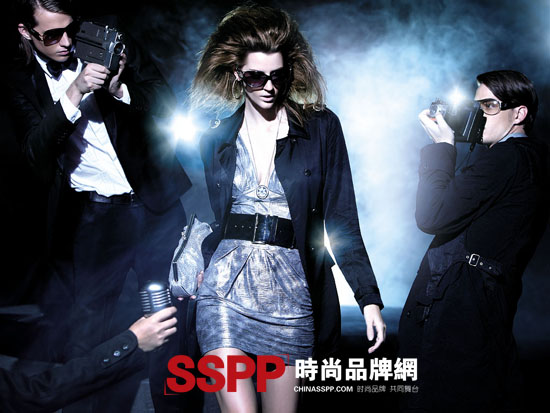 Italy Europe point clothing will be held on the 20th of this month 09 spring orders.
European point costume OU. FASHION, originated from Italy, noble, refined, stylish and feminine.
Euro Point's designers believe that women with personality are popular everywhere. Therefore, integrating fashion and art into one's own heart and excavating one's inner temperament to create a unique woman's flower in the four seasons becomes the design spirit of Euro Point.
Founded in 2000, Euro Point has created a simple, self-cultivating feminine beauty with its keen sense of touch, combining the fashion demands of domestic urban women with the combination of international fashion trends and European life, using the simplest lines and perfect Tailored to the effect of self-cultivation, to create a beautiful woman who is loved by beautiful people.
Euro Point is the brand of high-end fashion lifestyle. Euro Point reinterpreted the traditional classics with modern concepts. With subtle and subtle luxuries, Euro Point demonstrated the life style of European fashion nobles in the eyes of the Asians.
Europe's point is that the highest indicator of life is to continuously beautify and beautify. Therefore, "Efforts to put the most beautiful things back into their own hands" has become the goal of the European Point. Euro Point believes that clothing originates from art and life, and life and art give fashion inspiration. Therefore, Euro Point's fashion has a unique sense of presence. The customers are 23 to 35 years old. Most of them are women in the workplace. They are independent, assertive, and have a certain social status and economic foundation. They are emotional and prefer to be valued and loved. Euro Point is very willing to act as a pet of their role, making it a favorite woman.
The sincere concept and unremitting persistence enabled Euro Point to successfully capture the hearts of countless women in just a few years and become the first choice for them to distribute femininity. In response to this, Euro Point continuously improved its business operations and achieved a management system, scientific and sales network.
Euro Point has always promoted the overall strength, based on dynamic and efficient teamwork, providing individuals with space and a stage for the full play of talents, allowing employees to feel a sense of belonging and achievement, and forming a strong corporate condensate. Business cohesion and combat effectiveness.
Europe point, let you be more favored.
Contact phone number 133
Cell phone
Previous page 1 23 Next page
Silicone Wristband Wristband Co.,Ltd , http://www.nslanyard.com