Marketing is a consumer cognition battle
Since the introduction of the concept of marketing into China, many companies have thrown an olive branch on it, and regard it as a magic weapon to win in the market competition. The enthusiasm continues to promote marketing to the status of everyone, however, because most companies are marketing The understanding is to know it, I don't know why, in the actual operation process, the marketing effect is greatly discounted. There is no doubt that marketing can help companies, and how to make them more effective has become a puzzle for many business operators.
"Whether marketing is effective, it is very important for consumers to have insights. Marketing is a consumer cognition battle. Changing consumer mind perception, behavior patterns and lifestyles is the core of marketing. Therefore, excellent marketing requires deep insight into consumption. Constantly discover hidden needs, and grasp and lead the trend of consumption, let consumers rely on your products or services, and want to stop." Mr. Xiao Mingchao, deputy general manager and research director of the new generation market monitoring organization, made a classic to "marketing". Interpretation.
Mr. Xiao Mingchao particularly emphasized that "we provide our customers with insight and vision for consumers, not just data." As a decision maker, data is important but not the end of what is needed. Decision makers need information, knowledge and insight. Therefore, interpreting the data, discovering things other than data, finding trends and strategies is the charm of the data, and many domestic market research companies do not realize this. Insight into the consumer market must be an insight into the potential needs of consumers themselves and seek to expand the services they provide. Mr. Xiao Mingchao cited an example of Starbucks. He said that if Starbucks only sells coffee, the company is estimated to have disappeared. Starbucks sells an atmosphere, experience and lifestyle, all of which come from consumers. Insight.
As a leading market research institution focusing on Chinese consumer insights in China, the new generation market monitoring agency began to launch China's larger consumer crowd survey in 1997 - China Market and Media Research (CMMS), and now, the new generation business The field has been successfully expanded from consumer research to tobacco, FMCG, media/new media, internet, medical health, finance, IT/digital and many other industries, providing effective consumer research and marketing strategy consulting services to many customers.
China's new rich market and media research (H3), as one of a series of large consumer research databases currently managed by Mr. Xiao Mingchao, is also practicing this marketing concept. As the deputy general manager and research director of the new generation market monitoring organization, Mr. Xiao Mingchao is currently the builder of the research system of the new generation market monitoring organization, and also the helm of a series of Chinese consumers' continuous research database. Mr. Xiao Mingchao has a deep understanding of the Chinese market and has been committed to the study of Chinese consumption patterns, consumer culture, media changes and brand communication strategies. For Xiao Mingchao, it is many years to develop marketing strategies based on data and essence based on consumer insights. Has been practicing. Prior to joining the new generation of market monitoring agencies, Mr. Xiao Mingchao served as the deputy general manager of the well-known domestic investigation company, Zero Market Research Company, and the general manager of Shengshi Indicator Data Management Co., Ltd., and has provided research for many well-known brands at home and abroad. Consulting services have created a number of indicator systems for consumer research and media evaluation. "China Market and Media Research (CMMS)" database widely used in 4A advertising companies, advertisers and media markets, just released "2008 China New Rich Market and Media Research (H3)", and "Chinese College Students' Life and Consumption New generations of independent, continuous research products such as Morphological Research (CUS) are currently from the hands of Mr. Xiao Mingchao and his professional research team.
It is reported that after Mr. Xiao Mingchao joined the new generation market monitoring organization, the new generation market monitoring organization is expanding to provide customers with more high value-added services. In 2008, Xiao Mingchao led the research team to plan and carry out the "2008 Olympic media behavior and The continuity of the marketing effect, to explore how Olympic marketing can be more effective, and what the Olympics bring to China, has attracted the attention of the media and the industry; in 2009, a series of consumer research and industry segments will be launched. Products, such as the Chinese pharmaceutical consumer market and media research, believe that more companies provide services in depth to observe consumer and marketing decisions.
When Mr. Xiao Mingchao was passionate about the future research plan of the entire company, he also pointed out that the new generation of professionalism and continuous innovation helped the new generation to gain a leading position in the field of market research; likewise, for all commercial enterprises Nowadays, we must also go to the profession, with a professional attitude, relying on professional research and insights of the market and consumers, combined with professional market concepts and professional marketing strategies, can be one step ahead in the market.
This is luxurious natural shaped Tibetan Lamb Fur Skin rug perfectly complements any room.
All Tibetan Lamb Fur skin rug are professionally trimmed to insure comfort soft silky feel.
Every Tibetan lamb fur skin rug is professionally dyed whole, individual, unsewn, grade A Tibetan lamb Fur Skin rug.
All Tibetan lamb fur skin rug range from about 30"-35" long and 18"-25" wide at the widest point. Fur in the longer areas is over 4.5"-5" long.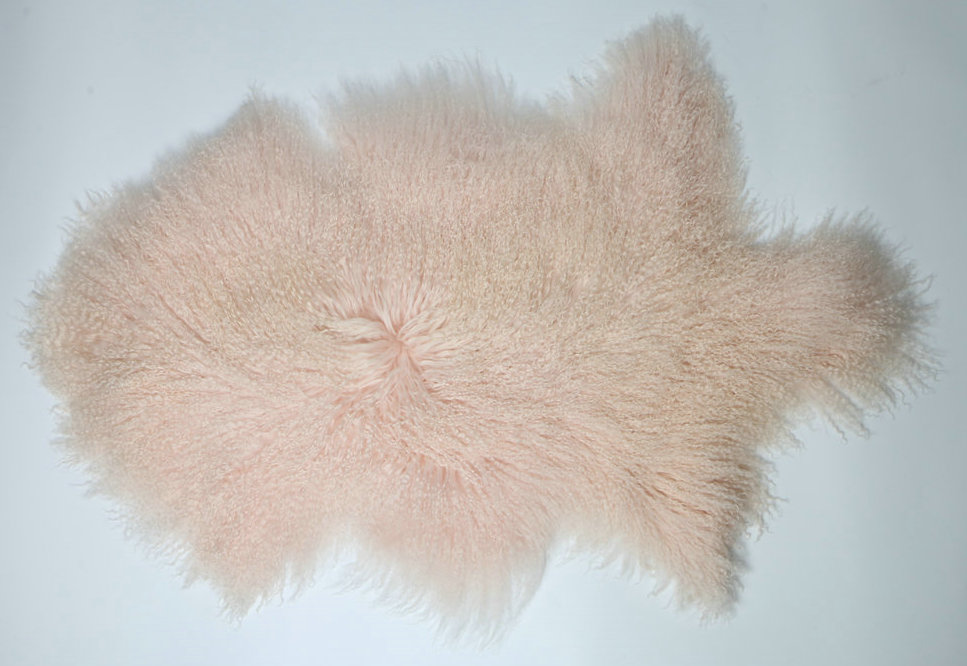 Tibetan Lamb Fur Skin
Tibetan Lamb Fur,Tibetan Sheepskin,Sheepskin Pelts,Tibetan Fur Skin
NINGXIA WUZHONG JINGYI FUR PRODUCTS CO.,LTD , http://www.nxjyqp.com