Refreshing white dress easily transformed into Lolita
Ben Wang, July 24th, in the hot sun, refreshing sweet white dress must be selected, with a rainbow vest fun mood, followed by a deep V collar into the deep courtyard, so that the layers of mind drifting with the wind, or take a orange Small vest, hold up a sweet sky.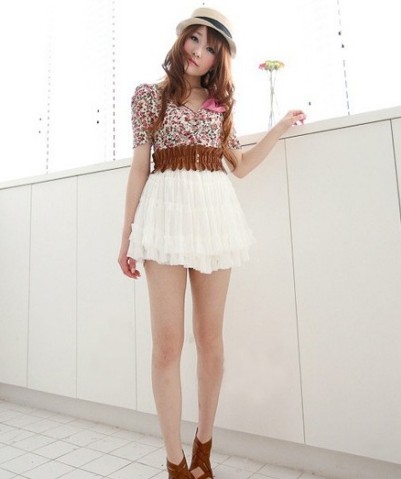 Editor's Choice: White lace pettiskirt, sweet and sprinkle everywhere

Floral puff sleeves TOP with white lace pettiskirt, with a brown waist banding waistline, sweet in the waist, sweet in the skirt, sweet in the mouth, sweet smile in your smile.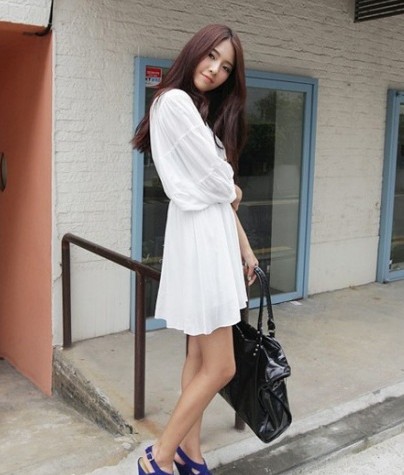 Editor recommends: white loose long-sleeved jumpsuit with navy blue high-heeled sandals, waterside Adelia.

White loose long-sleeved jumpsuit, just like my pure mood, let the breeze blow up slightly, with navy blue high-heeled sandals, as if the sky after the rain, a refreshing in the end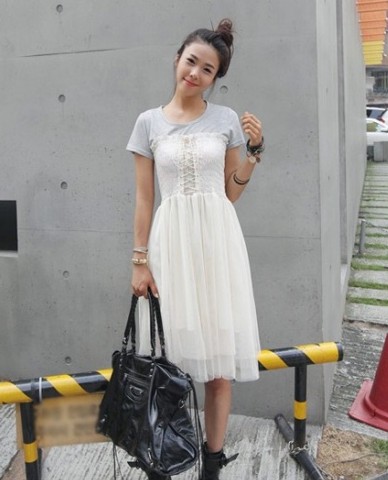 Editor recommends: white tube top wide lace short dress, sweet low-key, high-profile smile

White stomacher style lace short dress, that touch of sweet, always in love with thousands of miles, take the small gray TEE, low-key playful, high-profile smile, all the way through thousands of miles.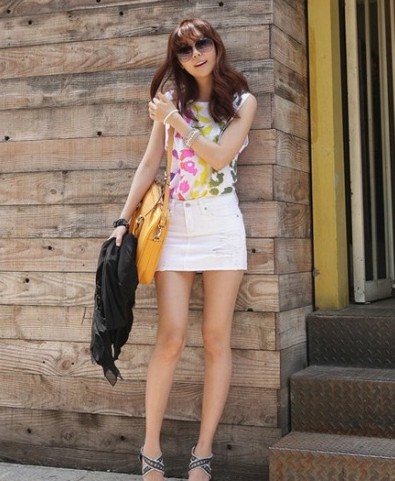 Editor's Choice: Colorful printed white dress, super invincible big sweet beauty

Colorful printed vests, rainbow-like across the midsummer, bundled in super MINI white skirt, sexy super invincible, with bright yellow bag, between the world, you are the most sweet.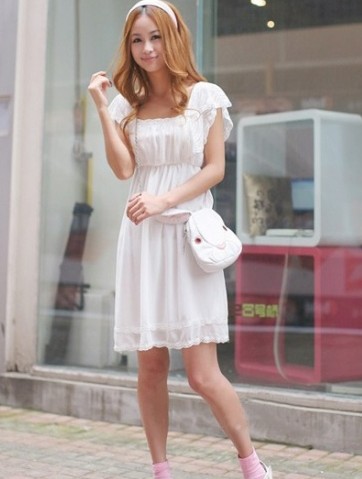 Editor's Choice: White Shoulder Detail with High Waist Skirt, Sweet and Uninterrupted

The white square-collar high-waisted dress, the lotus leaf details on the shoulders and the delicate lace detail of the skirt, up and down, sweet and uninterrupted, slanting white packets, I stepped on the white sandals, angelically passing through Red dust.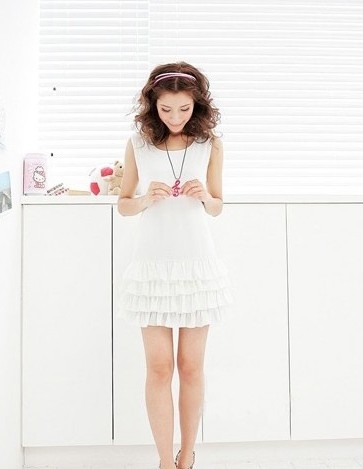 Editor recommends: white vest cake skirt dress, sweet, pink knot

White vest cake skirt dress, layers of thoughts, such as sweet honey to the bottom of my heart, pink hair band with pink accessories fall, like love sinus opening maiden pink cheeks.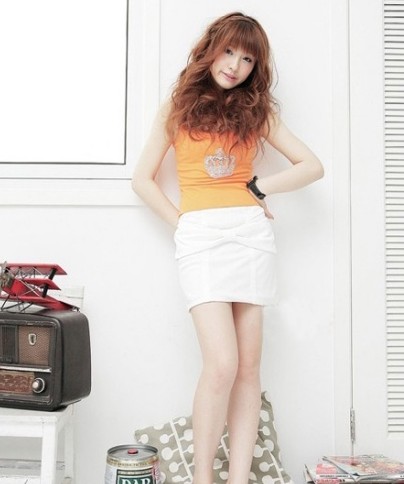 Editor's Choice: White Skirt, Small Orange Tank Top, Holding Up A Sweet Sky

White short skirt, with a crown printed orange vest, sweet and sour feeling just to support the sweet sky, my barbarian girlfriend, my sweet angel, you are my Cinderella.
Editor's Choice: White Cross Detail Skirt, White Complex, Sweet Control

White cross-section small skirt, as if the girl's white complex, feminine independence, with a black perspective vest, playing a sexy, playing a sweet, cool sight.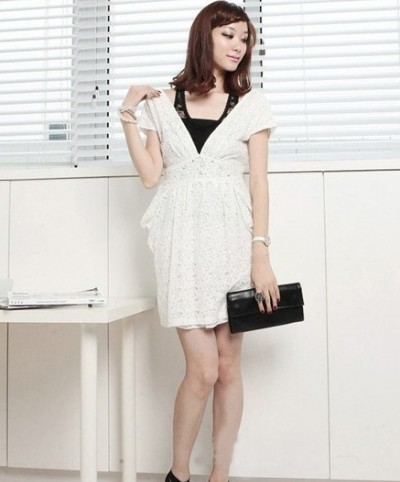 Editor recommends: Deep V-neck lace short dress, sexy and sweet, deep in the courtyard

Deep V-neck lace and short skirts are sweet to scream, deep V-neck, sexy and deep in the courtyard, with black handbags, I have a date with PARTY.
· "Bai Xia Girl" likes to wear on the upper foot
· Rejecting ugly rain boots The most IN patent leather shoes are your rain
·Admiralty body waterproof shoes make travel more pleasant
·The smart men wear comfortable shoes with comfortable feet to fly
·New Balance leads the tidal wave father to record
·[Shoes · Will] 23-year-old signature shoe is very show?
· Natural Kings, exclusive 70 year old Danish Humvee shoes
· Cats and shoes fire? Every girl should have a pair of Hepburn
·The white dress is not "small white"
·Pleated skirt with what shoes with different wipe out
Woven fabric is a textile formed by weaving. It is produced on a loom, and made of many threads woven on a warp and a weft.

Woven fabric only stretches diagonally on the bias directions (between the warp and weft directions), unless the threads used are elastic.

Woven fabric cloth usually frays at the edges, unless techniques are used to counter it, such as the use of pinking shears or hemming.
Poplin Fabric,Corduroy Fabric,Taffeta Fabric,Oxford Fabric,Chiffon Fabric
Comfort Int'l Co., Ltd. , http://www.cigdecorative-fabric.com