JOJO children's clothing to create children's fashion life
JOJO children's clothing is a clothing company in Shenzhen City Dee Abe children's clothing brand. Founded in 2002, Shenzhen Di Chi Garment Co., Ltd. operates two major brands of "JOJO" mainly in black and white and "D Aberdeen" mainly in color. Now it has developed into an integrated design, production and domestic and foreign trade. Large companies, with high-quality professional team, with excellent quality and integrity of the business has won the recognition and favor of many customers at home and abroad. JOJO children's clothing style to occupy the domestic and international markets in the fashion personality, since put on the market, rave reviews. With the avant-garde style, affordable price and perfect management mode, the marketing mode of "big brand, small area and fine farming" has gradually formed a large-scale, systematic and professional operation mode. The successful establishment of the northeast , North China, Central China, South China and other major regions, and gradually developed in Taiwan, Hong Kong and other markets, products are also exported to South Korea, Russia, Singapore, Taiwan, Hong Kong and Macao; chain of successful management experience, quality and stable product quality, Brand promotion mode of operation and professional norms of professional conduct, to bring children's clothing market with a new brand marketing concept. JOJO committed to creating children's fashion life, and strive to improve the cultural elements of children's wear, continue to draw on advanced management experience and management skills to improve product quality and service quality, providing consumers with fashion personality brand children's clothing and continuously enhance brand value and brand image, Determined to build the leading brand of Chinese children's clothing, build the nation's best children's clothing franchise chain system.
Our world famous dreamy Mongolian Lamb Fur Cushion made from 100% real soft and fluffy Mongolian Lamb Fur on one side of the pillow,backed with faux suede backing.
All of our Mongolian Lamb Fur Cushions are fully lined on both the front and back to provide stability and longevity.
You can fill the cushion with a stuffing material or pillow of your choice. They add a touch of softness, beauty, and warmth to any room.
The mongolian lamb fur cushion fur is over 3.5 inches long. All colors are professionally dyed.
Tibetan Lamb Fur cushion is a luxurious fur that is incredibly soft, silky and curly.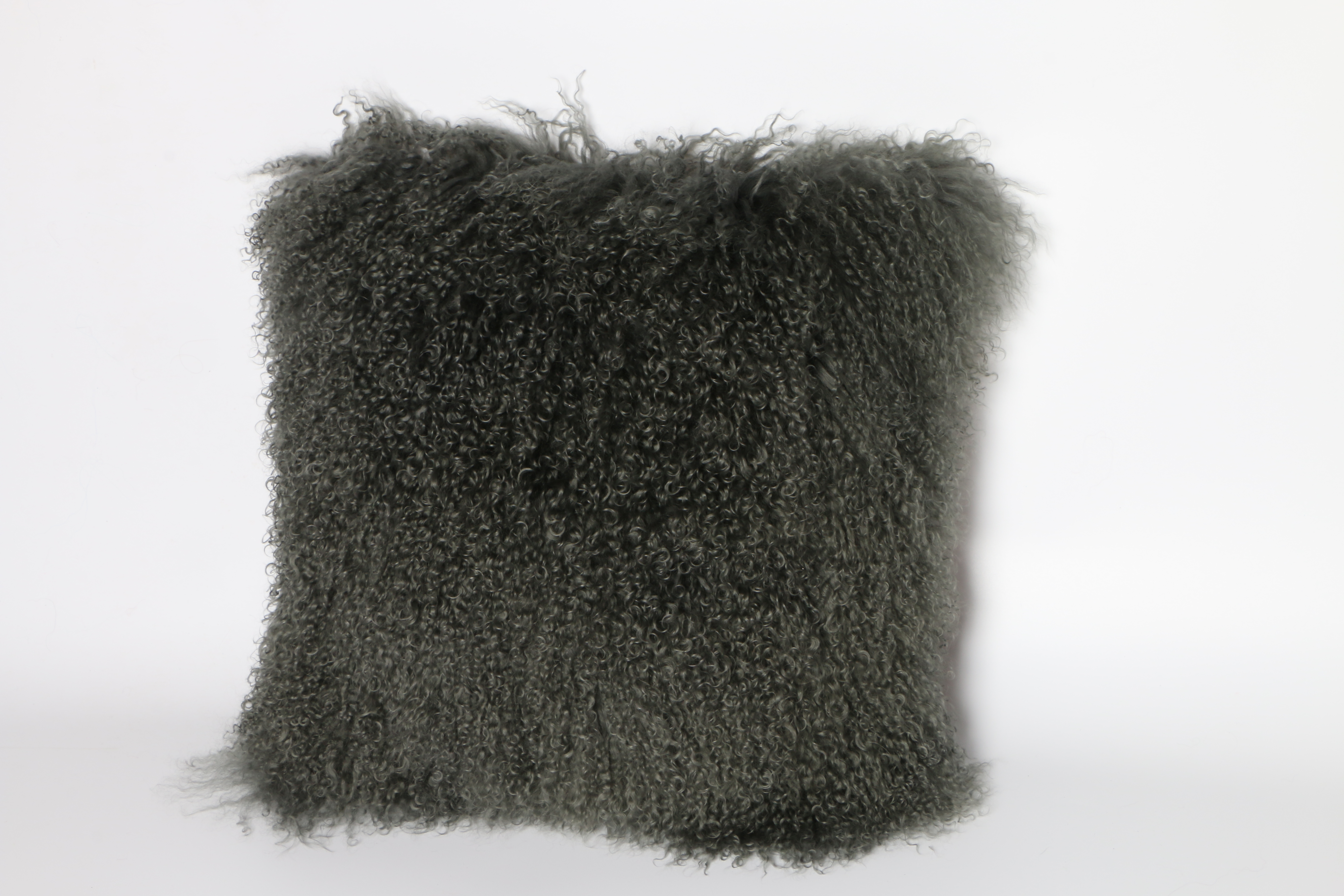 Mongolian Lamb Fur Cushion
Mongolian Lamb Fur Cushion,Mongolian Lamb Fur Cushions,Mongolian Sheep Fur Cushions,Mongolian Lamb Fur Lumbar Pillow
NINGXIA WUZHONG JINGYI FUR PRODUCTS CO.,LTD , http://www.nxjyqp.com