The famous crystal brand Swarovski crystal shoes seduction
The famous crystal brand Swarovski crystal shoes seduction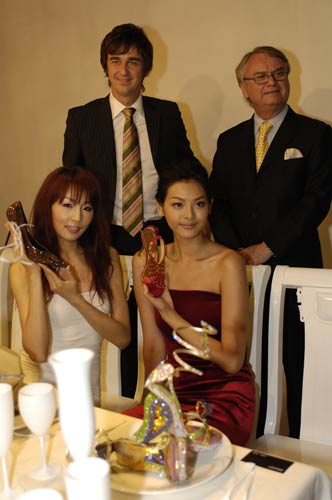 Swarovski, a leading crystal manufacturer, has continued to explore the poetic realm of crystal and is now launching a new classic, the "Crystal Temptress Booth Collection". This series is a creative masterpiece that Swarovski has collaborated with famous shoe designers from all over the world.
The "Crystal Temptation Series" sets a new standard for various designs of crystal-embellished shoes and integrates innovative technology, stylish Swarovski crystal accessories and beautiful design of chic shoes.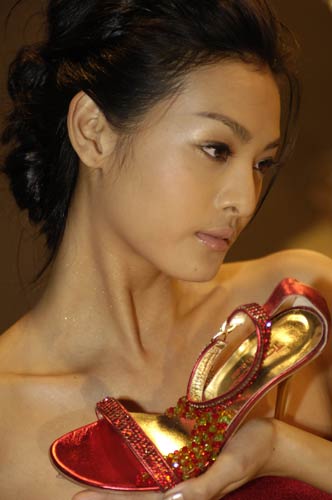 "Dizzy and dazzling" feet
A pair of shoes is chic and elegant, why do you need reason at first sight! Just after wearing shoes, the lady looked closely at her gaze and was more focused than anything else. In order to meet the woman's desire for shoes, Swarovski and the top 55 shoe designers jointly created the "crystal temptation series." Participating designers include: Stuart Weitzman, Hugo Boss, Giuseppe Zanotti, Pedro Garcia, Pura López, Sigerson Morrison, Diego Dolcini, Puma, Renè Caovilla, and Mauricio Medeiros, among others.
The enticing temptation
Shoes are always filled with attractive temptations. There are few women who can resist this temptation. For this reason, the crystal temptation series uses the six most common temptations to demonstrate various models of crystal shoes, namely, "dancing," "freedom," "power," "greed," "showing," and "gluttonous." Through these interpretations, dazzling crystal shoes exude a fascinating glow. In "Dancing," the opera actress longs for the audience to put shoes on her hands. In the serene, far-away "free" garden, the glittering shoes are like flourishing flowers, shining through the trees. The magnificent chair of Louis XIV is a symbol of "power", and the legs are accompanied by crystal masterpieces. The beautiful legs, coupled with their dazzling crystal shoes, induce endless "greediness." The black head silhouette is decorated with shoes to show off. On the white boulders, "deck tables", exquisite shoes were displayed on white Plates and flashed with brilliant colors.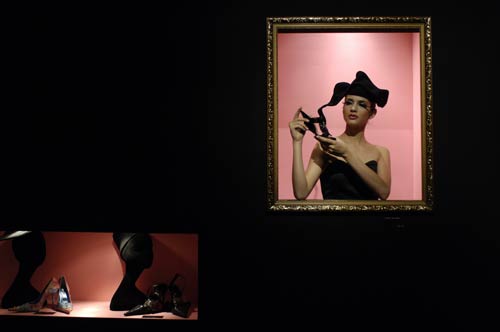 Crystal shoe review
Wearing shoes and style of expression, always inseparable from emotional factors. In order to regain these emotions, the Crystal Tempt shoes exhibition has set up a retrospective session to revisit the crystal-inspired shoe designs from 1910 to 2000, including the famous shoes of Dolce & Gabbana, Salvatore Ferragamo, Delman and Yves Saint Laurent. Guests appreciate the process of crystal shoes digging up and shining in the fashion industry.
Ten Toes Shining
In all ages, ladies love beautiful shoes. The "crystal temptation series" just fulfills their childhood dreams. Our crystal shoes are made for your beautiful legs. Used for dancing and for walking. Wear it to the princess, and also wear it during leisure time. Each pair of crystal shoes makes your feet sparkling, giving each step a brisk, poetic crystal fun. Dorothy in the Wizard of Oz, after wearing shiny red shoes, walks along the Yellow Brick Road to another world. Our crystal shoes also teach people to be enthralled by this pair of red shoes. When it comes to the red shoes in this fairy tale, Swarovski crystals are also embedded!
"Crystal Temptation Series" is the latest project of Swarovski to explore and explore new markets, showing that the company is committed to the realization of the crystal dream of the fashion industry and interior designers.
Catering Rectangular Plate, Ceramic Dinnerware Set,Rectangle Plates
Eurohome Porcelain Technology Co., Ltd. , http://www.czehpceramics.com